Welcome to Clay Center, "The City Beautiful"
Clay Center is the county seat of Clay County. It is located at the junction of U.S.-24 and K-15, an intersection where you'll find a strong and vibrant community featuring cultural events, an aquatic park, a city zoo, public library, beautiful golf courses, a municipal airport, retail and specialty stores. You'll find excitement everywhere you look.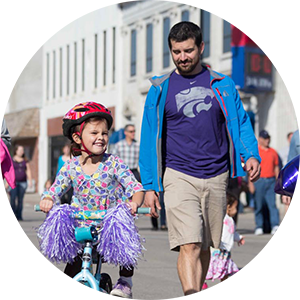 New Resident
No matter what brings you to Clay Center, we are so glad you are here, and want to get to know you! We hope you will feel most welcome in our town. If you have questions, let us know.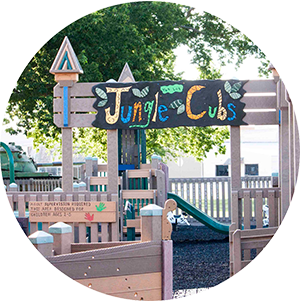 Parks
Our City offers three beautiful park areas with several attractions for both adults and children to enjoy. Some feature covered picnic areas, shade trees, walking trails and even a zoo.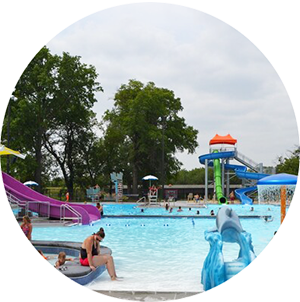 Aquatic Park
Clay Center Aquatic Park offers something for the whole family with a lazy river, family slide, 1-meter and 3-meter boards and two large slides, all in a heated, zero-depth entry pool.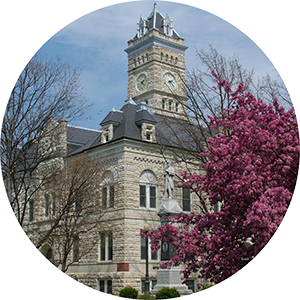 Government
The mayor and council are the governing body for the City of Clay Center. There are four wards, two council members per ward. The governing body meets twice per month.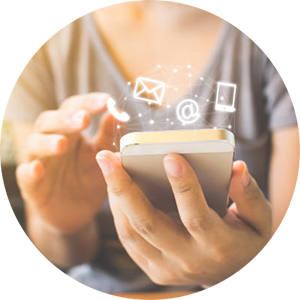 Contact Us
View a list of contacts for quick reference. We can be reached by email or phone during regular business hours. You can also stop by our office at 427 Court Street in Clay Center.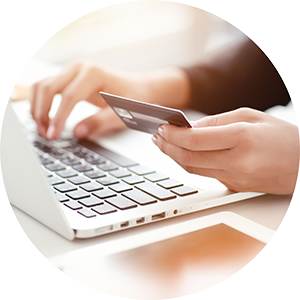 Online Payments
Pay fees online for a quick and easy secure transaction. Once you have submitted your payment, you will receive an email from us. Make a payment by phone at (877) 685-4493.
News & Announcements
MURAL WALK
There are so many beautiful new murals around our town! Visit their webpage to get the interactive map, news articles, podcasts and more!
FALL CLEANUP INFORMATION
The Clay Center Street Department is starting the city wide fall pickup on Tuesday, October 10, 2023. The pickup will start at the north end of the city and will work south. Only one pass will be made so please have all acceptable items set out. Please have items set away from gas meters, telephone pedestals, water meters and away from trees as large equipment may be used to remove the items. As in the past, the city crews will not pick up household hazardous waste items such as cans of paint, used automotive fluids such as used oils or anti-freeze, any type of tires, batteries, containers of pesticides or containers of cleaning products.
If you have items such as this, please call the Clay County Landfill Director and she will be most helpful in the proper way to dispose of these items. We will not remove refrigerators or freezers that have food products in them. All items that the Street Department will pick up shall be placed in separate piles to contain only tree limbs, or furniture, or any electronic and electrical items, or items that are mostly steel or containers of household trash. Construction demolition items such as lumber, lath, plaster, insulation, shingles, cement, bricks, carpet, wood doors, windows, vinyl and wood siding and paneling should be in a pile. Attempt to keep bags of leaves free from the tree limbs and flower cuttings as they will be composted at the city compost site.
Thank you in advance for your cooperation and work in properly separating these items. This is a service that is provided at no additional cost to the citizens of Clay Center. The Street Department is required to pay for the disposal of everything that is hauled to the Clay County Landfill so your cooperation in separating these items keeps the operational cost as low as possible. Citizens hauling items to the landfill in personal vehicles will be charged normal disposal rates. The city maintained compost site and brush burn site can be used at no charge as usual should citizens want to haul their own yard waste items to these sites. Keep in mind that during the fall pickup task, there is an increase in the number of people picking up items in your allies. Any items not part of the fall pickup should be kept away from the disposal items as these items may disappear.
A Community of Distinction
We've been featured in the "Communities of Distinction" program, as well as having been chosen as a feature community for "League of Kansas Municipalities." These feature pieces take viewers into some of the best little cities and town in the United States – towns just like ours. With its quality education system, fiber-optic Internet, modern amenities and retail and specialty stores, Clay Center is a perfect place for individuals and families who want to enjoy the best that small town living has to offer. Check out our town in the videos below!