Meet Our Mayor, James R. Thatcher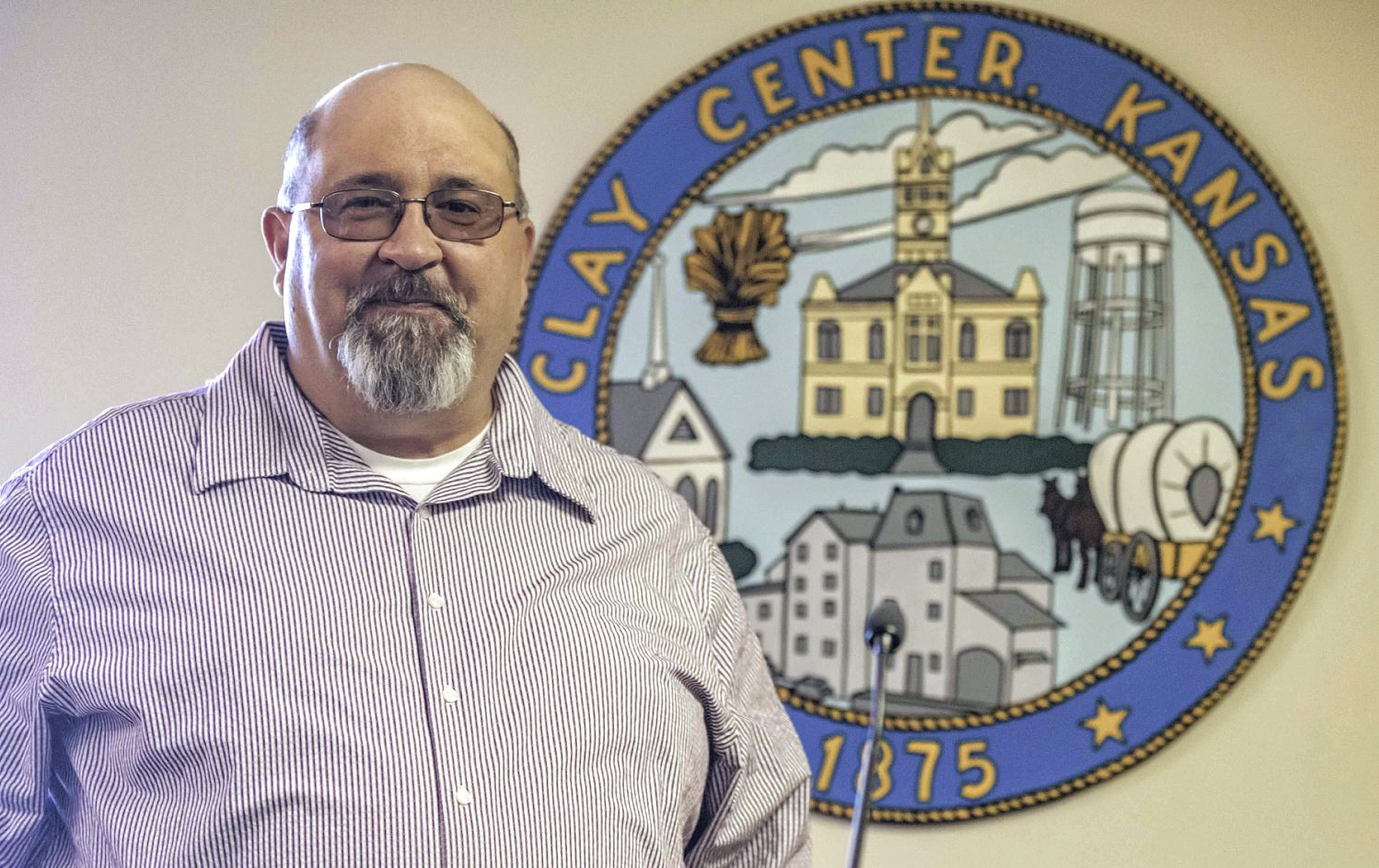 James "Jimmy" Thatcher is our current Mayor. He is a life-long resident of Clay Center, with the exception of six years he spent in the United States Navy. He owns Thatcher Drywall, and has been self-employed for more than 20 years.
He and his wife Cyndy have a daughter, Leah. Leah and her husband Chad have the Thatchers' first grand baby, a little girl named Devlyn.
Address: 2515 7th Street
Email: citymayor@claycenterks.com
Phone: 630-1164 (Cell); 632-3577 (Home); 632-5454 (Work)
Q&A with Mayor Thatcher
Where all have you lived?
I've lived in Delphos; Riley; Great Lakes, IL; Philadelphia, PA; San Diego, CA; La Maddalena, Italy; Goose Creek, SC. Of all the places I have been, I am most proud to call Clay Center home.
What would people be surprised to learn about you?
I'm a certified nuclear components welder. Most nuclear welder jobs occur at either power plants or in shipyards, where you work on nuclear-powered naval vessels. This job occasionally requires welding underwater.  I can also jump real high and I'm lightning fast!
What's your favorite thing about Clay Center?
The people. Clay Center is a vibrant place, made more so by the community of citizens it hosts.
What is the most important lesson that being Mayor taught you?
That you need to think before you speak.  Not everyone thinks the same way you do, and it's important to listen to every perspective – you might just learn a thing or two. That, and most everyone is willing to help.
What is the most challenging part of budgeting for you?
Trying to balance the needs and the wants of our residents and businesses.  All while keeping the taxpayers' dollars in mind.
If you could have dinner with absolutely anyone in history, who would it be and what would you eat?
My mother and vegetable stew.  She would make me stay at the table until it was all gone. I hated it then, I love it now.
What other jobs or hobbies do you have?
I own a drywall contractor business.  Boating and camping and hanging with friends and spoiling my granddaughter, Devlyn.
What is your dream for your children and grandchildren?
That they are good people, surrounded by support in their own families and communities. I hope they experience the world with joy and happiness.