The city council consists of eight members elected from four wards, two per ward. They are responsible for adopting the annual budget, ordinances, and resolutions. They also set policy, approve contracts, and appoint boards and commissions.
Citizens are encouraged to contact their council members via e-mail by the city's website, through phone calls, or by mail. They are here to serve you and the community.
City Council meets the first and third Tuesday of each month, starting at 5:30 p.m. in Council Chambers located at 427 Court in City Hall. The committee meetings and council meetings are open meetings, and citizens are encouraged to attend.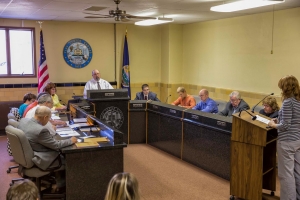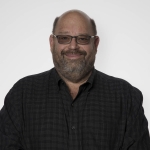 Randy Rundle, Ward 1
I own Fifth Avenue Antique Auto Parts a company I started in 1987 to market my invention, a 6-volt alternator for antique vehicles. I have sold well over 10,000 alternators to customers in all 50 states and 21 foreign countries.
I have been blessed, and credit part of my success to growing up in Clay Center Kansas. I am proud to serve on the local city council as a way of giving back to the community and making sure the next generation has the same opportunities I had growing up. Clay Center is a community of positive thinkers with a clear vision and a "can do attitude." I am proud to be a part of that. "We truly are "The City Beautiful"



---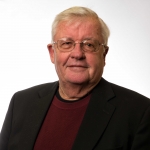 J.A. "Jim" Brown, Ward 1
I have been employed in various agri-businesses in the Midwest and have retired as a majority owner of Key Feeds. I graduated from Kansas State University in January of 1959 and moved to Clay Center in 1977. My wife Carol and I have two children and 4 grandchildren. I have served on the City Council since 2010 and am committed to making Clay Center a better place to live and raise a family.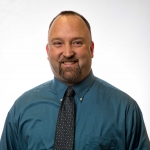 Phil Kasper Ward 2
I am employed by KCLY/KFRM Radio as the after-hours manager. I'm on the air daily on KCLY from 10am-1pm and am also host of Flip Thru the 70's on Saturday night and co-host of the Vinyl Years on weeknights. I have lived in Clay Center all my life, except for 8 years spent in the US Air Force. I have been married to my wife Jolie since 1995 and we have two children, Jace and Jalyn. I chose to run for city council because I like the direction the city is headed and I wanted to be part of it. I also want Clay Center to continue to move forward and grow so our youth will have a reason to stay here and raise their families.



---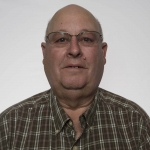 Robert Knitter Ward 2
I have lived in Clay Center all my life. I have been married 43 years to my wife Frieda and we have two sons, both living in Clay Center, and two grandsons. I have been employed for the last 14 years by the Clay County Highway Department. I was appointed to the City Council in 2016 to fulfill an unexpired term. The reason I wanted to erve on the City Council was to give something back to the city. I want to see the city to continue moving forward and to keep young people and business in Clay Center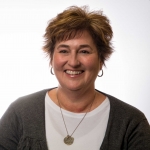 Betty Livengood Ward 3
I am the Owner/Operator of Livengood Auto Glass. My Husband Jeff and I have been married for 27yrs and have worked side by side for 20 of those years. I have been a resident of Clay Center most of my life, except to attend college. Jeff and I have 2 daughters, 1 son in law, and 1 grandson. We spend most of our spare time camping, boating, and golfing. These are a few of the reasons I ran for City Council, I appreciate all that Clay Center and Clay County have to offer and intend to do my best on the council to keep our city moving forward.



---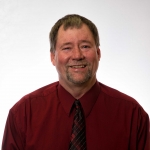 Daton Hess Ward 3
I have lived in Clay Center my entire life. I worked in the construction field at McConnell's Air Force base in Wichita before going to work for Oetinger-Lloyd Construction. I was a supervisor for them for about 9 years. My past history in construction has helped a lot in the plan to fix Clay Center's streets. I have been married to my wife Liana for 34 years. We have two girls, Melissa, who is a Pharmacist in Topeka, and Kimberly, who is a teacher in Sioux City, Iowa. We have two grandchildren. I have been on the City council for the last six years and enjoy the challenge of fixing our streets, maintaining an award winning sewer department, and helping to build a budget that will serve Clay Center wisely into the future. Serving on the City Council is a privilege and all elected persons should remember the words of Abraham Lincoln "Nearly all men can stand adversity, but if you want to test a man's character, give him power". We serve You!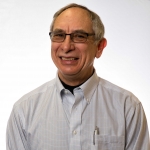 Dennis Ouellette Ward 4
I decided to move to Clay Center in 1971 after a three year tour of duty with the military. Also, my girlfriend and now my wife Kathleen, was living and working in Clay Center for Central Office Service and Supply and I went to work for Frigon's TV and Radio Repair. I was appointed to the council in 2011 to fill an unexpired term of a council person that decided to resign the position. This was for a two year term and I was elected to a four year term in April of 2013. I retired from the United States Postal Service in 2005 with over thirty years of service. Clay Center has helped Kathleen and I rear three great children in this outstanding community. Serving on the Clay Center City Council is a small pay back to the city for helping us accomplish this. I look forward to working with the other council members and community to keep Clay Center moving forward.



---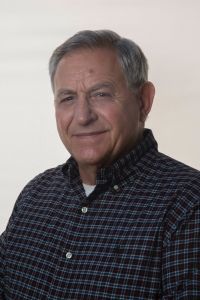 Glenn Hoover Ward 4
I am the owner of Hoover Jewelers and have been for the last twenty-seven years. I retired from the U.S. Army after twenty-two years of service. As a business owner, I have a great interest in the future of this town and its citizens. This is a lovely community where I chose to come and raise my family. They in turn have also settled here. We have great schools, a progressive hospital and the greatest people you will ever want to meet. I feel privileged to able able to serve this community and will do my upmost to help improve the quality of life for us all.